Wilsonart was founded by Ralph Wilson, Sr. At the time of its forming in 1956, Wilson was a retired laminate industry executive looking to fill his free time in Temple, Texas.
What followed was a remarkable story of entrepreneurship, work ethic, and passion that is an undeniable part of our DNA to this day.
Wilsonart, first known as the Ralph Wilson Plastics Company, was founded on the promise to deliver "laminate anywhere in the United States in 10 days or less." This audacious goal became the foundation for a delivery system that is second to none.
First came a manufacturing facility built across the street from our first customer. Next, a system of warehouses was designed to deliver wherever and whenever there was demand. And ultimately, Wilsonart's reputation with customers allowed for increased manufacturing, a wide variety of products, and an acquisition strategy that focused on exceptional, remarkably designed products. With these principles in place, the company thrived.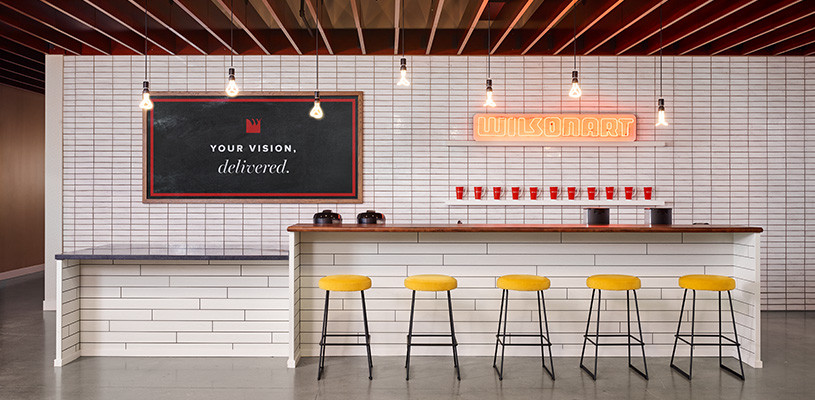 Throughout the 1980s and 1990s, Wilsonart's product diversification sped up to meet new market opportunities, with an extraordinary array of designs, new specialty surfaces, increased usage, and a number of surface innovations. It has also realized a leadership role in sustainability, focusing on products inspired by nature with a minimal footprint.
Today, Wilsonart stands as one of the world's leading manufacturers and distributors of High Pressure Laminates, Quartz, Solid Surface, and other engineered surfaces used in furniture, office and retail space, countertops, worktops, and other applications offered under a variety of brands.
It started with one man's passion. Now, our success story delivers visions across the globe. One surface, one customer at a time.
---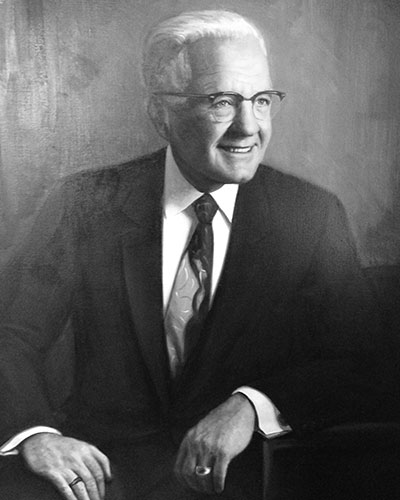 1956
Ralph Wilson Plastics Company was founded in 1956 by Mr. Ralph Wilson, Sr. in Temple, Texas.
Ralph Wilson Plastics Company purchases a 5'x12' press, making Wilsonart the first in the industry to offer customers the material for two kitchen tops from one sheet, one pressing.

wa_corp_bg-people-overlap.gif
https://test.wilsonart.com/media/wysiwyg/wa_corp_bg-people-overlap.gif
---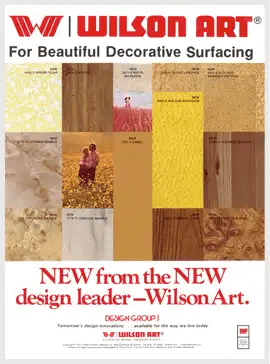 1975
Wilsonart invents and patents Chemsurf®, which offers exceptional chemical resistance for Wilsonart® Laminate designs.
wa_corp_bg-people-overlap.gif
https://test.wilsonart.com/media/wysiwyg/wa_corp_bg-people-overlap.gif
---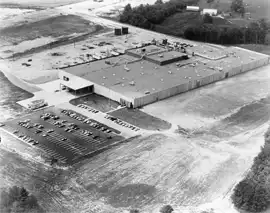 1984
Wilsonart introduces Solicor® Color through Decorative Laminate to the market, allowing designers to create surfaces with high performance characteristics and solid color throughout.
---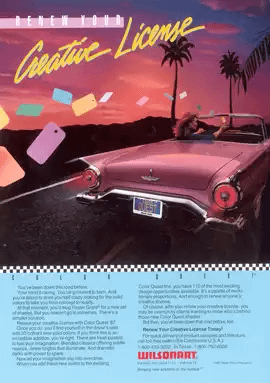 1990
Ralph Wilson distribution facility opens in Mexico.
1996
Wilsonart Limited, UK, is established in Shildon, England, to serve the European marketplace.
1997
Resopal, the oldest manufacturer of High Pressure Laminate in Europe, is added to the Wilsonart family of brands.
Arborite, the industry innovator in High Pressure Laminates in Canada, is added as Wilsonart continues to expand service into new areas.
1998
Wilsonart establishes and begins manufacturing High Pressure Laminate in Shanghai and Thailand for the Asian market.
Wilsonart Limited acquires Direct Worktops, the leading manufacturer of countertop components in the United Kingdom.
---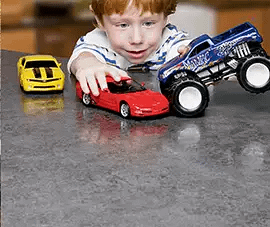 2001
Polyrey, a leading manufacturer of decorative surfaces in France, is added, expanding Wilsonart's global footprint.
Wilsonart® HD® High Definition® Laminate is introduced with the addition of AEON™ Enhanced Scratch & Scuff-Resistant Performance Technology – a high-performance coating that extends the life and beauty of laminate with extra scratch, scuff, and stain resistance.
Wilsonart® Resopal introduces Spa Styling waterproof panels engineered for wet spaces in Western Europe.
wa_corp_bg-people-overlap.gif
https://test.wilsonart.com/media/wysiwyg/wa_corp_bg-people-overlap.gif
---

2013
Wilsonart completes purchase of Durcon, Inc., adding durable epoxy resin surfaces ideal for laboratory, classroom, and research worktops because of their durability, chemical resistance, and fire/moisture resistance.
2014
Resopal introduces Traceless® — the first fingerprint-resistant laminate for commercial applications.
Wilsonart introduces the Virtual Design Library, a curated collection of unique designs, and WilsonartXYou, a one-of-a-kind custom laminate program.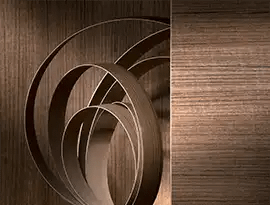 2015
Wilsonart® Coordinated Surfaces is introduced – a suite of products (Wilsonart® High Pressure Laminate, TFL Panels, and Edgeband) available in 237 designs that are the best matched products in the industry in both design and texture.
Wilsonart introduces Quartz with 50 exclusive designs for residential and commercial customers.

2016
Arborite acquires Laminart®, Inc., a supplier of distinctive High Pressure Laminate, metals, and wood veneer surfacing.
Wilsonart acquires Kara Board, a manufacturer and seller of Karaboard brand decorative melamine boards, nuform high pressure laminates, and Nu Door thermo-laminated doors and panels.
Wilsonart acquires Bushboard, a leading supplier of worktops and wall systems in the United Kingdom.

2017
Wilsonart acquires TFL manufacturing in Oxford, MS (formerly Roseburg Forest Products assets).
Wilsonart and Hanwha L&C Corp. announce a joint-venture agreement to build a manufacturing facility in Temple, TX, supporting expansion and growth of the Wilsonart® Solid Surface and Hanex Solid Surfaces product lines.
Wilsonart acquires KML, manufacturer of decorative surfaces and panels.
Wilsonart acquires Shore Laminates and Mermaid Panels in the United Kingdom.
2018
Wilsonart acquires Laminate Works Dallas division.

2019
Wilsonart introduces THINSCAPE® Performance Tops, a European-inspired, highly durable, ultra-thin countertop unlike anything else in the marketplace.
Wilsonart completes acquisition of Technistone, a.s., headquartered in Hradec Králové, Czech Republic.
Wilsonart closes the transaction to divest its Asia business.
---
2020
Wilsonart signs a definitive agreement to acquire Alpine Sales, Inc., a Columbia, South Carolina-based wholesale distributor to the building and remodeling industry.
Wilsonart announces it will increase its TFL (Thermally Fused Laminate) capacity and footprint in North America with a new facility in Klamath Falls, Oregon.

2021
Wilsonart acquires Flagg Incorporated, a leading wholesale distributor to the building and remodeling industry based in Cincinnati with branches in Ohio, Kentucky, and Indiana.
---